UPDATED AGAIN !!!
I REALLY DONT KEEP COUNT OF THE MAJOR UPDATES ANYMORE AS I TRY 2 SET THIS SITE UP TO THE VERY MOMENT IM LIVING IN SO ... I GUESS THIS IS GOING TO BE PRETTY FINE ! I HOPE SOME OF YOU WILL VISIT THIS PLACE ONCE IN A WHILE BUT I SHOULD MENTION THAT I MADE THIS WEBSITE FOR MYSELF ! IM GONNA TRY 2 GET SUM NEW PICS OF ME ON THIS MOTHERFUCKER BUT UNTIL THEN ULL GONNA HAVE 2 SETTLE WITH MY OLD PICS ( JUST 2 CHECK ME OUT ) . ANYTHING ELSE? OH ! YEAH ! IM A HUGE WRESTLING FAN ! IVE BEEN WATCHING PROFESSIONAL WRESTLING EVER SINCE I WAS A LITTLE BOY AND IM STILL WATCHING IT . THIS IS NOT JUST A HOBBY , ITS AN OBSESSION . IVE BEEN A WRESTLING FAN FOR A LONG TIME NOW ( SINCE I WAS 14 NOW IM 21 - U DO THE MATHS ) AND I KNOW ALMOST EVERYTHING THERE IS TO KNOW ABOUT WRESTLING . SO BE SURE 2 ALSO CHECK OUT THE 2 WRESTLING PAGES !!! SO LAY BACK AND ENJOY THIS PLACE !!!
WHAT DOES " HARDCORE " SUPOSE 2 MEAN ANYWAY ?


FIRST OF ALL ID LIKE 2 SET THE RECORD STRAIGHT ...... I DONT LISTEN 2 PURE HARDCORE MUSIC ( I REALLY DONT ENJOY BANDS LIKE HATEBREED , SICK OF IT ALL , DOWNSET , BIOHAZARD , MADBALL ETC . ETC. ) ......... IM MOSTLY INTO THIS NU-METAL WAVE ! ULL GET IT AFTER CHECKIN OUT THE " HARDCORE PICS " SECTION . FOR ME HARDCORE = EXTREME AND THATS THE BOTTOM LINE CUZ I SAID SO . I BELIEVE THAT THESE NU-METAL BANDS HAVE A QUITE EXTREME SOUND AND ALTHOUGH I AM COMPLETELY AWARE THEY ARE NOT 100 % HARDCORE I STILL ENJOY THEM . READ MY TOP BANDS REVIEW BENEATH IF U HAVE THE TIME .
MUSIC REVIEWS - THE MOST INTERESTING BANDS OUT THERE
* SLIPKNOT - THIS IS BY FAR ONE OF MY TOP 10 FAVOURITES . ALTHOUGH I MUST SAY I HATE THIS INVASION OF SLIPKNOT FANS IN ROMANIA THERE IS NO REASON 4 ME NOT 2 LIKE THIS BAND . WELL , I DIDNT APROVE COREYS UNMASKIN AND I REALLY HATE STONE SOUR BUT WHAT THE FUCK!!! SLIPKNOT STILL REMAINS A TOP BAND WHEN IT COMES 2 MUSIC , IMAGE AND LIVE PERFORMANCES .
* LIMP BIZKIT - WHAT CAN I SAY ABOUT THESE GUYS ? ALTHOUGH I CONSIDER THEIR FIRST ALBUM - 3 $ BILL YALL - ONE OF THE BEST EVER , THEY HAVE EVOLVED INTO SOMETHING I NOW HATE . I WAS HOPING THEY WOULD GET BETTER WITH RESULTS MAY VARY BUT THEY SUCKED BIGTIME . I STILL LIKE THEM THOUGH AS THEY WERE MY FIRST TRUE FAVOURITE NU-METAL BAND .
* THE DEFTONES - THERES NO NEED 2 TALK 2 MUCH ABOUT THEM . JUST LISTEN 2 WHITE PONEY AND ULL GET IT . THEY HAVE EVOLVED IN THE RIGHT DIRECTION WITH EVERY SINGLE ALBUM THEY TOOK OUT AND ALTHOUGH I HAD SOME DOUBTS WITH THEIR LATEST ALBUM - THE DEFTONES - ALL OF MY FEARS WENT AWAY AFTER PLAYING IT 3 OR 4 TIMES .
* MUDVAYNE - GREAT COMBINATION OF MELODIC SOUNDS AND HARDCORE RIFFS . IF YOU REALLY WANNA GET THIS BAND IMAGINE THIS : MUDVAYNE = 50% SLIPKNOT + 50% TOOL .
* STAIND - THIS BAND WAS TAKEN ON THE MUSIC MARKET BY LIMP BIZKITS FRED DURST AND THEIR EVOLUTION IN MUSIC WAS SIMILAR 2 LIMP BIZKITS . I MUST SAY THAT THEY ARENT SINKIN AS FAST AS LB BUT THEIR MUSIC HAS BECOME SOFTER IN TIME . TORMENTED AND DYSFUNCTION WERE GREAT , BREAK THE CYCLE WAS OKAY AND THE LATEST SINGLE FROM STAIND - SO FAR AWAY - SOUNDS PRETTY NICE .
* MUSHROOMHEAD - I WOULD TELL YOU PEOPLE THAT MUSHROOMHEAD ARE NOT COPYING ON SLIPKNOT . THEY HAD JUMPSUITS ON BEFORE IOWAS BAND AND THEIR MUSIC IS QUITE DIFFERENT FROM SLIPKNOTS STYLE . THE 2 VOCALS BRING A SPECIAL THING TO THEIR SONGS , SOMETHING THAT SLIPKNOT MISSED IN THE PROCESS .
* COMA - NO DOUBT , THE BEST BAND IN ROMANIA . THEIR FIRST ALBUM WAS THE BEST ROMANIAN ALBUM TILL NOW AND THEIR NEXT ONE SEEMS 2 BE A COMBINATION OF DEFTONES , TOOL AND INCUBUS .
* STATIC X - THEY TOOK OUT A BRAND NEW ALBUM AND THEIR FIRST SINGLE SOUNDS OKAY . IT HAS THAT NEW MACHINE HEAD SOUND TO IT AND A VAST RANGE OF OTHER MELODIC INFLUENCES . YOU SHOULD REALLY CONSIDER LISTENING 2 THEIR " WISCONSIN DEATH TRIP " OR THEIR " MACHINE " ALBUM CUZ THEY ARE TRULY AMAZING
* TAPROOT - FRED DURSTS CREATION . STEVEN RICHARDS VOICE IS THE THING THAT MAKES TAPROOT GET OUT OF THE ORDINARY . YOU SHOULD CHECK THESE GUYS OUT .
* COAL CHAMBER - THERES NOTHING MUCH 2 SAY ABOUT THESE GUYS EXCEPT THE FACT THAT THEY TOTALLY RULE ASS . DEZS IMAGE IS TOTALLY OUT OF THE ORDINARY AND THEIR MUSIC IS GETTING BETTER AND BETTER BY THE ALBUM . I SHOULD ALSO MENTION DEZS NEW BAND CALLED DEVIL DRIVE . ITS PRETTY COOL , ALSO SIGNED BY ROAD RUNNER RECORDS , LIKE OTHER TONES OF TREMENDOUS BANDS .
* SPINESHANK - I HAVE RECENTLY DISCOVERED THESE GUYZ ROCKIN ON THE ORIGINAL SOUNDTRACK OF " FREDDY VS JASON - THE MOVIE " . THEY HAVE SUM NICE SHIT TO PUT UP THERE ON THE NU-METAL SCENE . IT SOUNDS A LITTLE BIT LIKE TAPROOT , ONLY HARDER .
* CHIMAIRA - THE FIRST TIME I LISTENED 2 THESE GUYS I THOUGHT " MAN ! THEY SOUND EXACTLY LIKE SLIPKNOT ! THEY MOVE EXACTLY LIKE SLIPKNOT ! THEY DONT WEAR MASKS ... THIS SUXX!!! " . NOW IVE CHANGED MY MIND - THEY ARE NOT AS GOOD AS SLIPKNOT BUT THEY ARE STILL ABLE 2 DELIVER .
* ILL NINO - THIS IS THE BEST SOUTH AMERICAN BAND I HAVE EVER HEARD . I LIKE THEM EVEN MORE THAN SOULFLY OR SEPULTURA . THEIR LATEST ALBUM IS CALLED "CONFESSIONS" AND IT IS ONE OF THE GREATEST ROADRUNNER RECORDS PRODUCT EVER .

R U LOST ? GOOD !

IF YOU HAVE ANYTHING SMART 2 SAY ABOUT THIS SITE DONT BE AFRAID 2 WRITE ME AN EMAIL.....ALTHOUGH I AM AWARE OF THE FACT THAT MOST OF THIS SITES VISITORS KNOW MY EMAIL ADDY I WONT BE A LAZY BASTARD SO IM AWRITE IT AGAIN........JUST SO U KNOW IT BY HEART.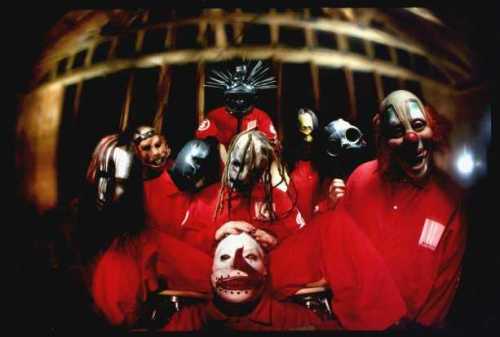 NEWS

*01.03.2004 - INSANE CLOWN POSSE ARE BACK IN PRO-WRESTLING AFTER A LONG LONG TIME . THEY SIGNED WITH NWA-TNA AND THEY ARE DETERMINED 2 KICK JEFF JARRETS ASS .
*17.03.2004 - BROCK LESNAR QUIT WWE . THIS DEPARTURE MEANS SHIT FOR WWE AS GOLDBERG AND THE ROCK ARE ALSO DETERMINED 2 LEAVE THE PRO-WRESTLING SCENE .
*20.03.2004 - THE NU-METAL BAND "COLD" ARE AT WAR WITH LIMP BIZKIT AND EVANESCENCE AS THESE 2 BANDS STOLE BOTH THEIR GUITARISTS FOLLOWING THE DEPARTURE OF WES BORLAND FROM LIMP BIZKIT AND BEN FROM EVANESCENCE .
*22.03.2004 - THE WRESTLING WORLD AS I KNOW IT WILL CHANGE FOREVER AFTER WRESTLEMANIA 20 . A NEW DRAFT WILL TAKE PLACE AND BRAND NEW CONFLICTS WILL ARISE FROM THE ASHES OF THE OLD EMPIRE . THE UNDERTAKER IS BACK SO THIS SHOULD MEAN CHAOS BUT CAN THE DEAD MAN TAKE THE GLORY ONCE AGAIN ?
*20.04.2004 - WWE BACKLASH HAPPENED AND YOU CAN CHECK OUT THE RESULTS IN THE WWE 4 LIFE PAGE !ALSO YOU CAN SEE THE RESULTS OF OTHER WWE PAY-PER-VIEWS IN THERE, EVENTS LIKE JUDGEMENT DAY OR WRESTLEMANIA.
*25.05.2004 - SLIPKNOT ARE BACK AND THEY ARE SIMPLY GREAT. A NEW ALBUM - VOL.3 THE SUBLIMINAL VERSES AND AN EXPLOSIVE NEW SINGLE - DUALITY MARKED THE RETURN OF IOWAS FINEST.
*17.06.2004 - DETROIT PISTONS ARE THE 2004 NBA CHAMPIONS AFTER DEFEATING L.A.LAKERS AFTER 5 GAMES. CHAUNCEY BILLUPS WAS NAMED THE FINALS MVP AND A NEW NBA SUPERSTAR MAY RISE FROM THE EAST.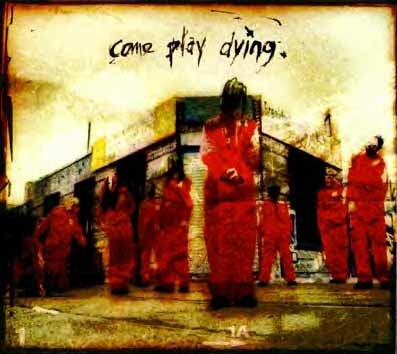 WHAT DO THEY THINK ABOUT ME???

IF YOU ARE REALLY INTERESTED IN WOT OTHER PEOPLE THINK THAN UR IN THE RIGHT PLACE .......... U CAN SEE WOT OTHER VISITORS HAVE 2 SAY ABOUT THIS PLACE BY READING MY GUESTBOOK ............. IF U WANT 2 ADD SOME COMMENTS OF YOUR OWN ALL YOU HAVE 2 DO IS PRESS THE BUTTON CALLED " GUESTBOOK " AND WRITE MOTHAFUCKA , WRITE !!!

READ GUESTBOOK